Well, I posted some pics from the ~$600 China Bridal Studio shoot back on June 22, and now I finally got our albums and some printed pictures with frames that the shoot included, so here I am, showing it off again.
Well, firstly, it came with 7 printed pictures and 2 albums. Shown here in this picture, it actually only has five picture prints because the two extra-large ones (literally, I think one was poster sized WITH a frame, and the other is square and close to poster sized) were way too big to take back from China, so these are the small ones.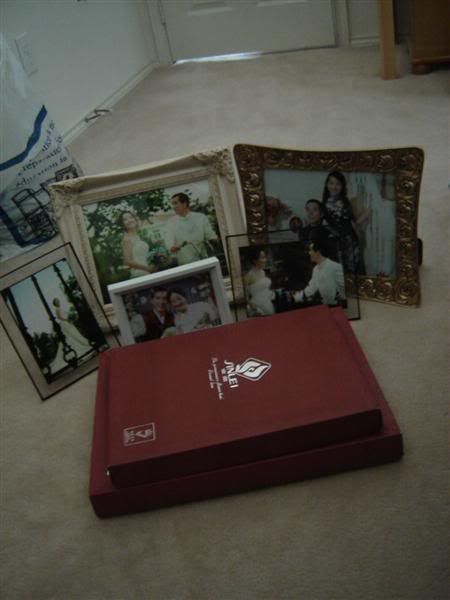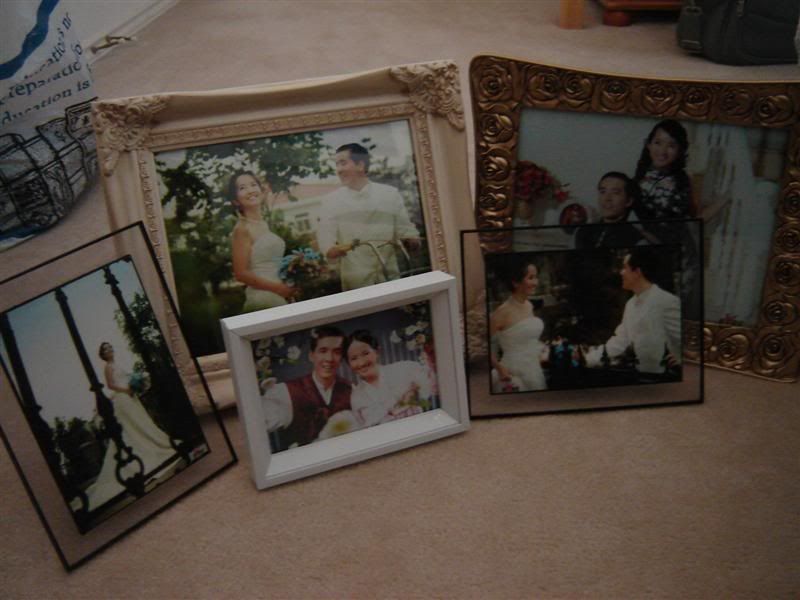 And then there's also two albums, one smaller and one larger. It was pretty sturdy and made with thick cardboard or something.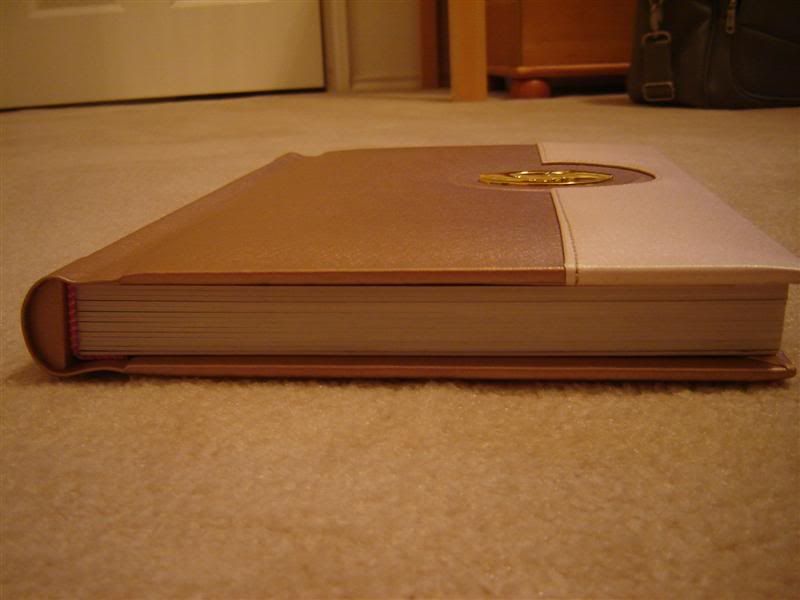 Let's look inside! Shall we?
Warning: lots of pics!!
Album 1: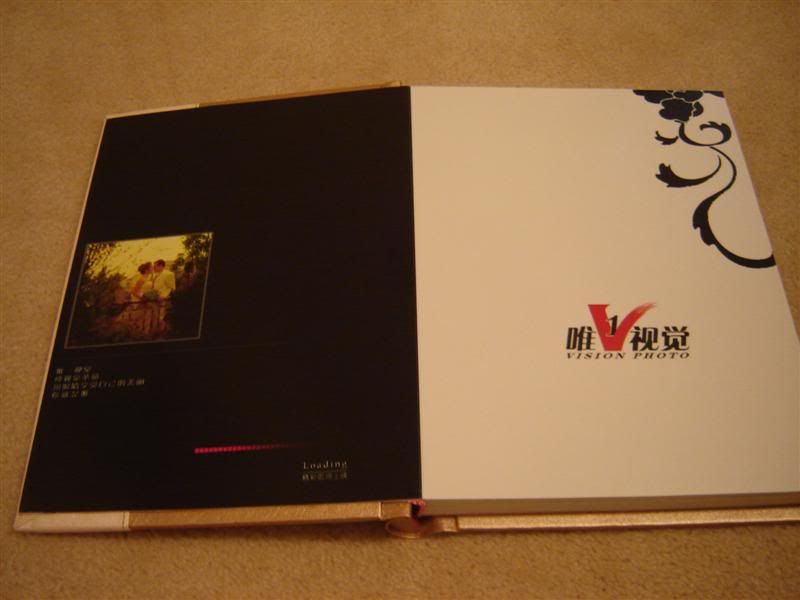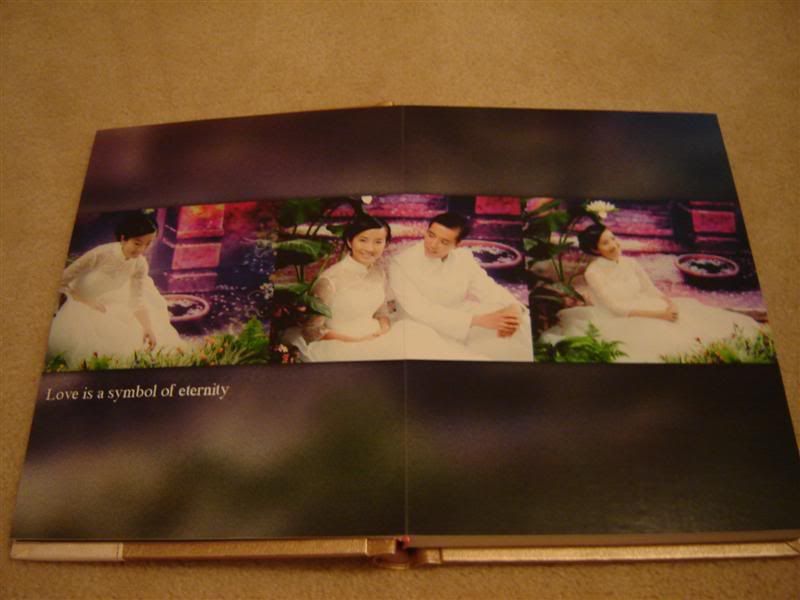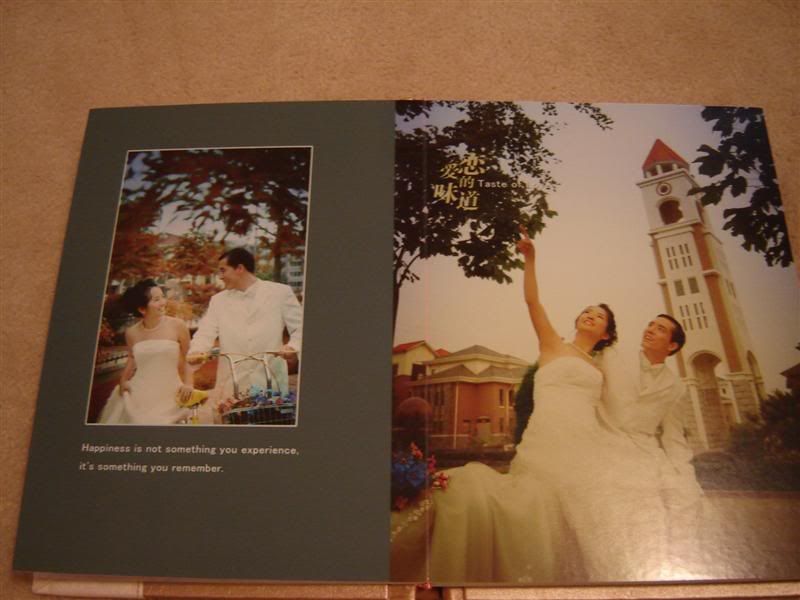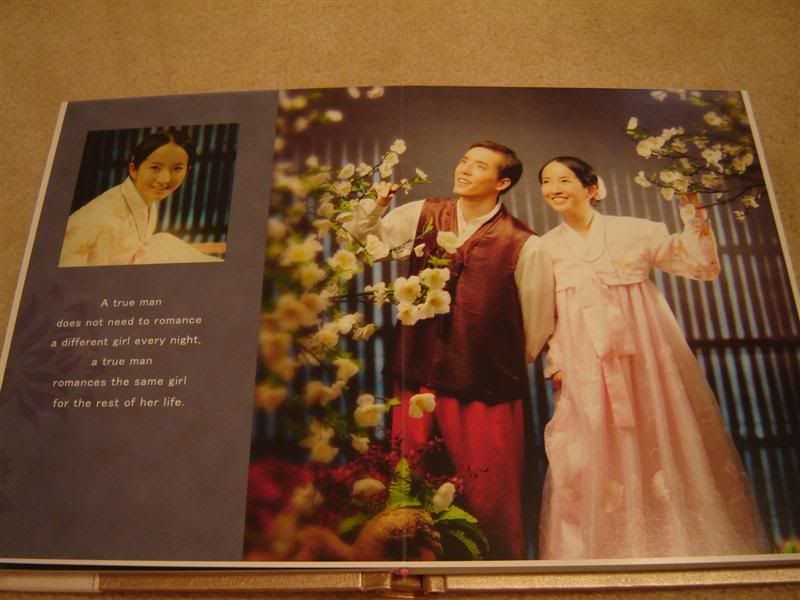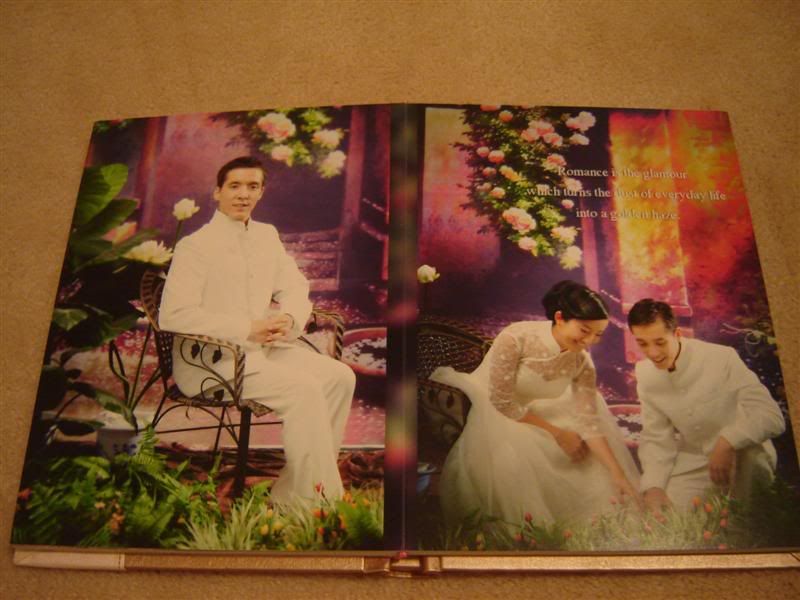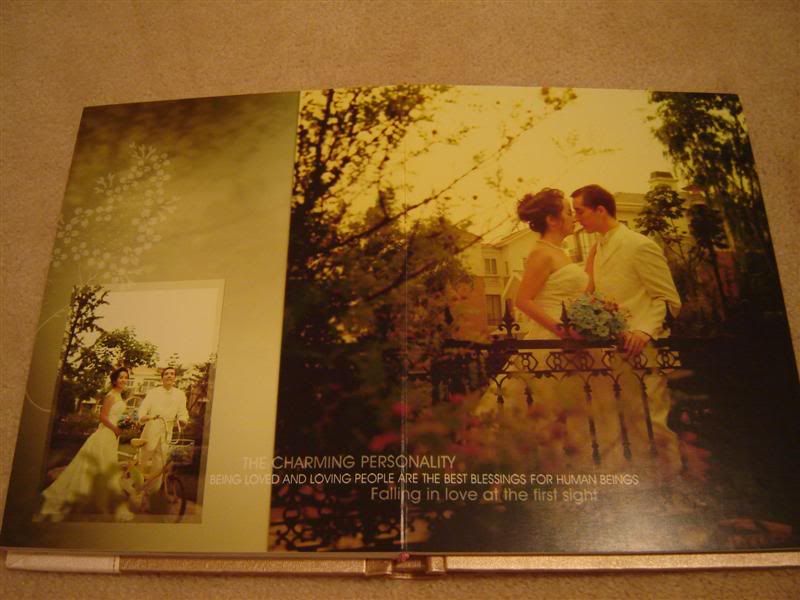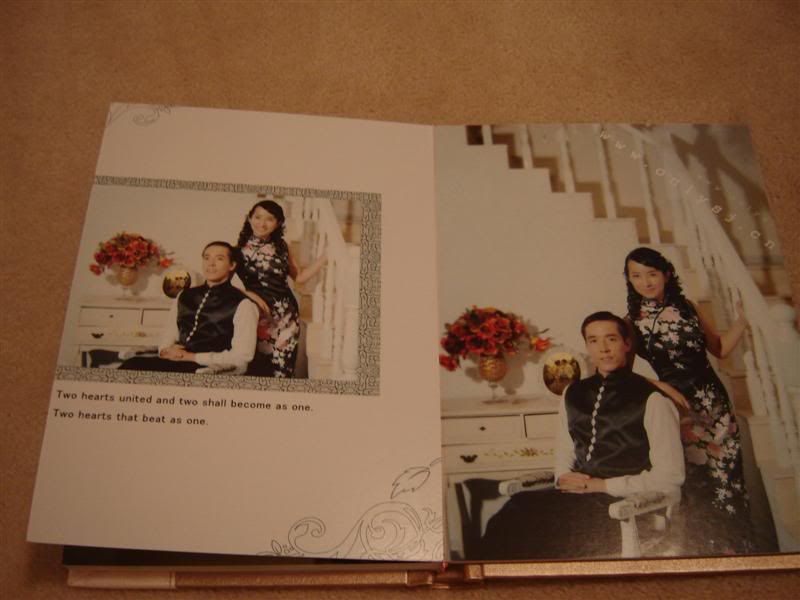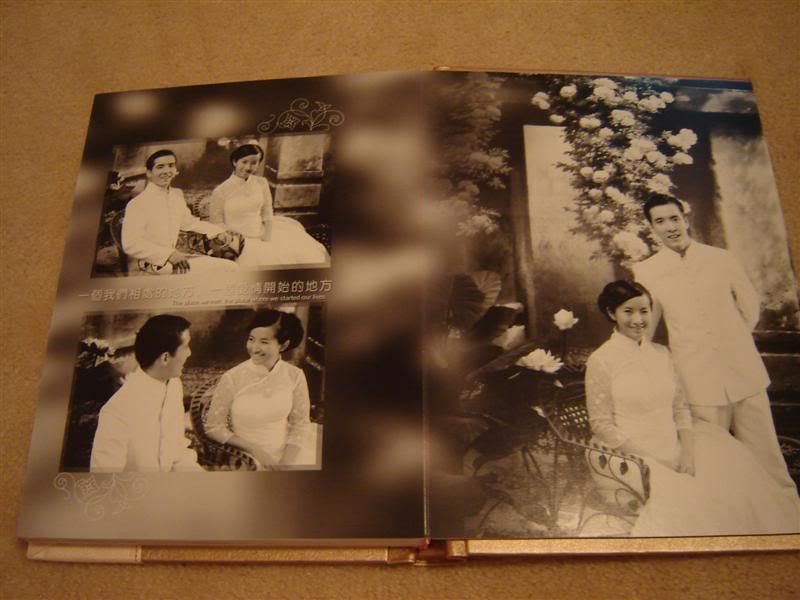 Album 2: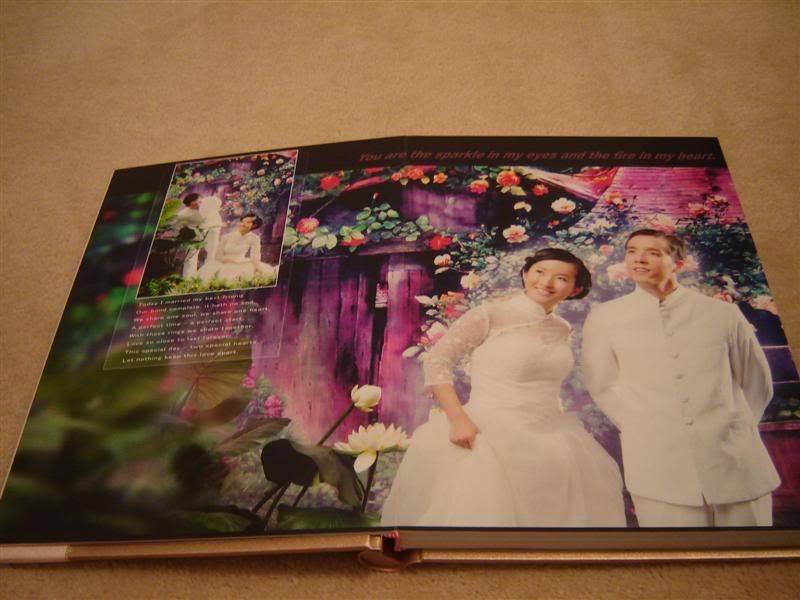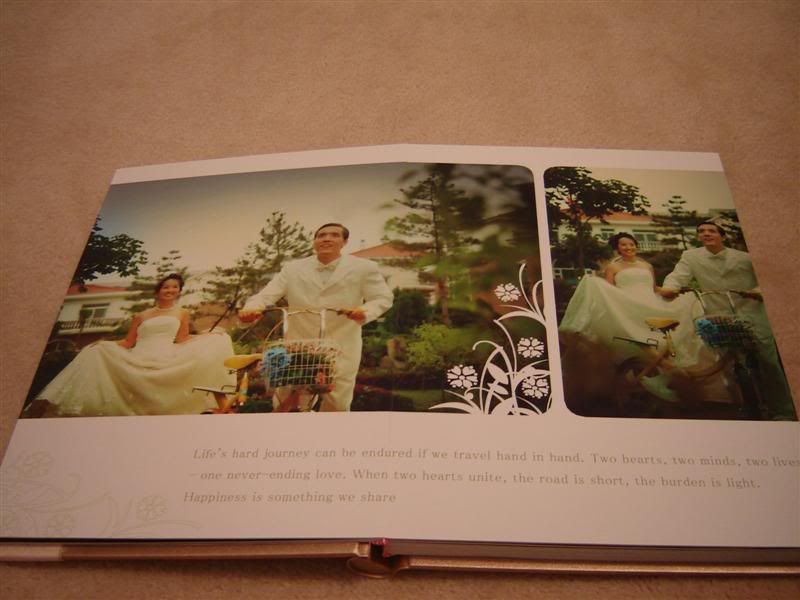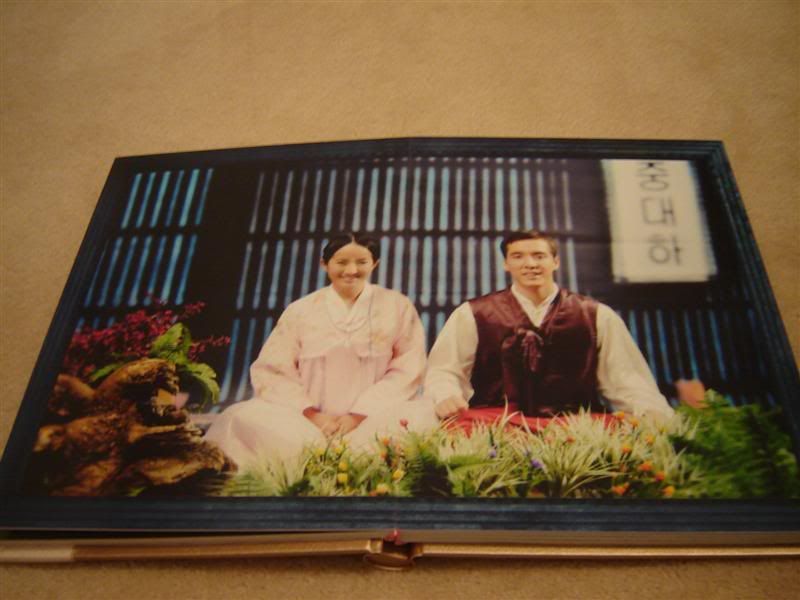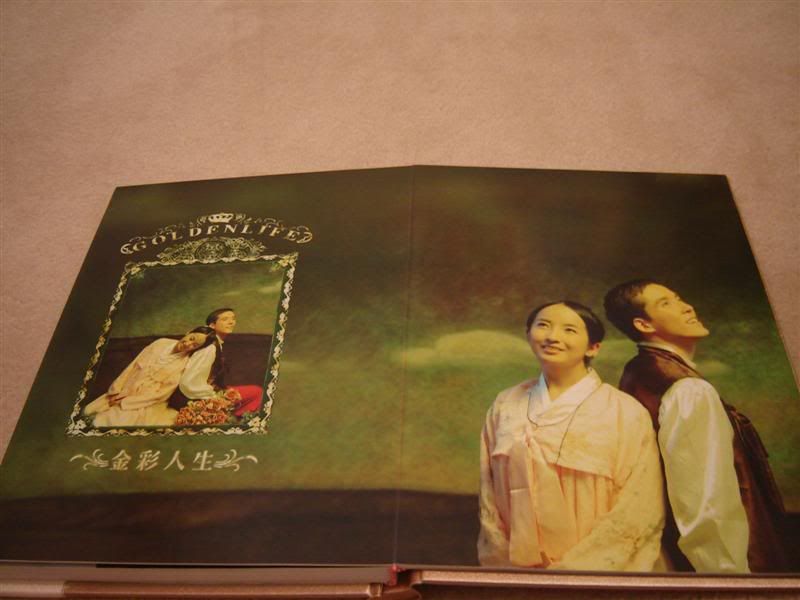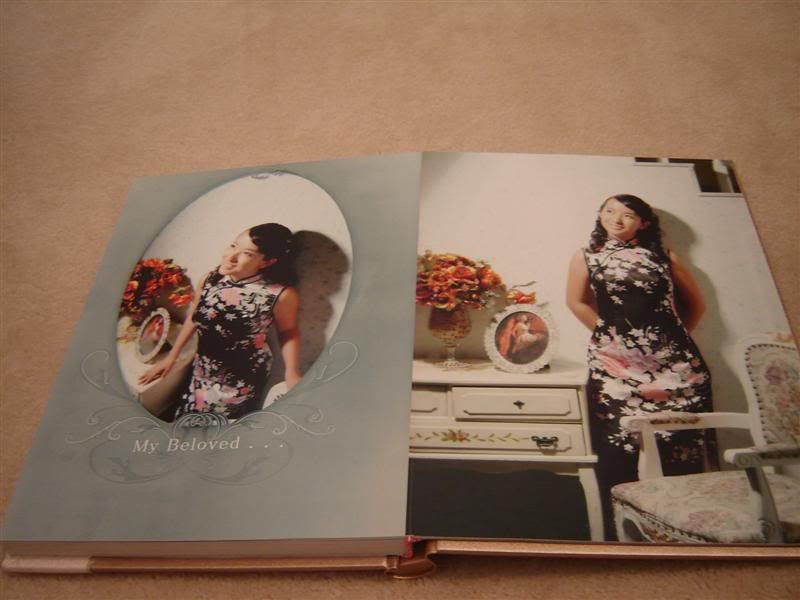 And I believe that I only posted a few behind the scenes and final pictures from the shoot, but if anyone's interested in the other pictures and behind the scenes, feel free to go to this link:
http://s278.photobucket.com/albums/kk104/JAchina08/Taiyuan/China%20Bridal%20Photo%20Studio/
(click the links on the left)
So anyway, the two huge poster sized prints are still in China and may cost money to ship it, but hey, even if I add that up to the ~600 or so, it's STILL a lot cheaper than anything I can get in America, so I'm still content.